The scientific program includes keynotes by leading researchers in the field (Lynn Schriml and Zhiyong Lu).
Program
Keynotes
Lynn Schriml, PhD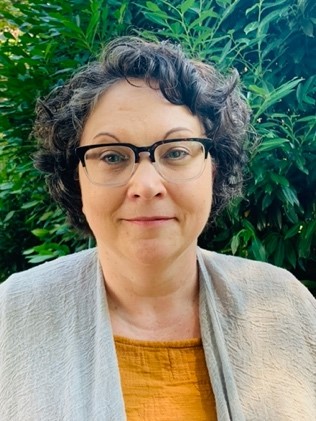 President of the Genomic Standards Consortium
Department of Epidemiology and Public Health & Institute of Genome Science (IGS), University of Maryland, Baltimore, U.S.A.
Addressing standardization challenges through integrated approaches in biomedical and genomic data
Big data integration holds the promise of accessible datasets amenable to ML/AI approaches for knowledge discovery. However, the very FAIRness of biomedical and genome information resources is challenged by unstructured, non-standardized datasets distributed across numerous resources. Genomic resource initiatives, such as the HMP-DACC, Alliance of Genome Resources and the Common Fund Data Ecosystem are utilizing ontology and metadata standards to wrangle disparately collected data into integrated resources amenable for large scale data analysis. I will review the development and utilization of standards for characterizing complex disease mechanisms and genomic metadata integration. I will examine sources of unrecognized bias of collected data and highlight standardized approaches to address these challenges among genomic and cancer resources.
About the speake: Dr. Lynn Schriml is President of the Genomic Standards Consortium and leads the Human Disease Ontology project. Dr. Schriml's research incorporates data science and knowledge engineering, focusing on the classification of genetic and environmental drivers of complex diseases, biomedical data sharing, integration and harmonization. Prior to joining IGS/UMSOM in 2007, Dr. Schriml led the development of the Gemina genomic epidemiology database at The Institute for Genome Research (TIGR) and model organism gene and genomic resources at the National Center for Biotechnology Information (NCBI). Dr. Schriml conducted her postdoctoral studies on mammalian ABC-transporters at the National Cancer Institute with Michael Dean. On twitter: @lschriml, @genomestandards, @diseaseontology
Zhiyong Lu, PhD FACMI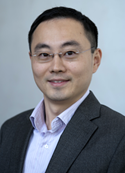 Senior Investigator
Deputy Director for Literature Search
National Center of Biotechnology Information (NCBI)
National Library of Medicine (NLM)
National Institutes of Health (NIH)

PubMed & Beyond: Biomedical Text Mining for Knowledge Discovery
The explosion of biomedical big data and information in the past decade or so has created new opportunities for discoveries to improve the treatment and prevention of human diseases. But the large body of knowledge—mostly exists as free text in journal articles for humans to read—presents a grand new challenge: individual scientists around the world are increasingly finding themselves overwhelmed by the sheer volume of research literature and are struggling to keep up to date and to make sense of this wealth of textual information. Our research aims to break down this barrier and to empower scientists towards accelerated knowledge discovery. In this talk, I will present our work on developing large-scale, machine-learning based tools for better understanding scientific text in the biomedical literature. Moreover, I will demonstrate their uses in some real-world applications such as improving PubMed searches, scaling up data curation with PubTator, and taming COVID-19 pandemic paper tsunami in LitCovid.
About the speake: Dr. Zhiyong Lu is a Senior Investigator at the National Library of Medicine's (NLM) Intramural Research Program, leading research in biomedical text and image processing, information retrieval, and machine learning. As Deputy Director for Literature Search at National Center of Biotechnology Information (NCBI), Dr. Lu also directs the overall R&D efforts to improve literature search and information access in resources like PubMed and LitCovid that are used by millions worldwide. Over the years, Dr. Lu has mentored over 40 trainees and is a highly cited author with 300 peer-review articles. Dr. Lu is a Fellow of the American College of Medical Informatics (ACMI), Associate Editor of Bioinformatics, and Organizer of the BioCreative challenge series.

Sign up to our low-volume announcements mailing list!
Check also our open forum for general discussions , including ideas and the development of future of contest data sets and challenges!


Follow us in twitter